Zinc roofing sheets are becoming more and more popular as a roof surface. This metal material was hard to come by a while back but is now in good supply in the UK. Commercial and domestic properties now use Zinc sheets for their roofs, guttering and flashing. This was once a material for commercial use only but that is no longer the case.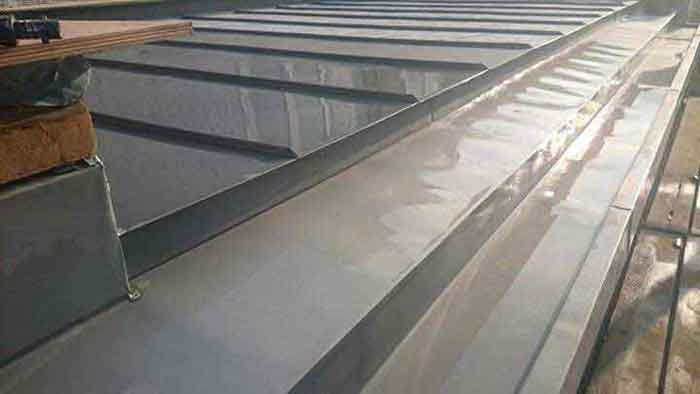 The longevity of Zinc roofing sheets is one of the major benefits but the fact they are maintenance free is another. Not only will this material protect your property but will also add to the aesthetic appeal. A beautiful Zinc roof will no doubt add value to your property. Most suppliers will stock both natural and pre-weathered Zinc sheets which are suitable for most surfaces.
Advantages Of Zinc Roofing Sheets
Zinc roofing sheets last up to 100 years with a min lifespan of 50 years.
This metal has a high resistance to corrosion which makes it harder to scratch or damage.
Good quality Zinc sheets have self healing properties which automatically repairs damage.
100% recycle rate making Zinc one of the greenest materials for your room.
Excellent resistance to all weather conditions and UV light.
Given the self healing properties of Zinc roofing sheets means they require very little maintenance.
A lightweight material which reduces the amount of stress on your roof structure and property.
Due to the amount of different materials and colours available, Zinc sheets add to the aesthetic appeal of your property. This can help to increase the value of your property.
Some Of The Top Suppliers
VM Zinc
One of the market leaders is VM Zinc which offer many differenct types of Zinc sheets. Some of their leading products include Quartz-Zinc, Anthra-Zinc and different Pigmento colours. VM Zinc´s products are suitable for roofing, cladding, facades and rainwater systems.
Rheinzink
Rheinzink is a leading supplier of Zinc titanium products since it´s formation in 1966. This companies main production depot is in Germany but they also have office all around the world. Some of the largest counties include the USA, Canada and Mexico. Their products have a 100% recycle rate which are suitable for roofing, facade cladding and gutter systems. You can check here for a detailed list of Rheinzinks products with the many benefits of using them.
Supplier Logos