The Zinc Roofers have a long history of installing Rheinzink roof materials. We are masters with all their roof systems and facade cladding products.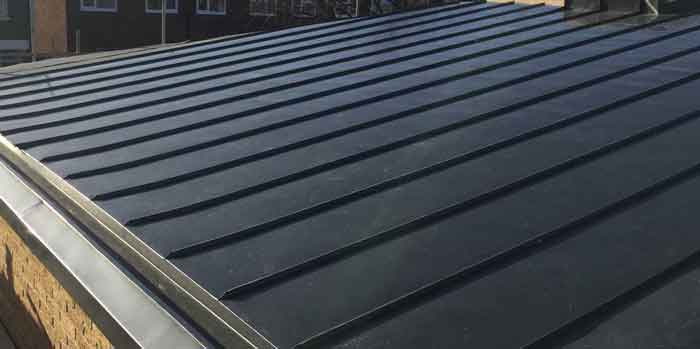 Rheinzink have been trading since 1966 and are now one of the market leaders for Zinc. They are also the world's leading manufacturer of Titanium Zinc products.
Please use the links below to quickly navigate to areas of this page.
Throughout this page and at the bottom you will see several of our recent projects. Please note, the roofing systems below are examples taken from the Rheinzink website and not actual projects.
Rheinzink Roofing Details
Below we provide an introduction into some of their roofing systems.

Double Standing Seam
The double standing seam roof covering is ideal if you want a slimline look. This is the option to go for if the angle of the roof pitch is under 25° and over 3°. The double standing seam system can blend to most modern architectural designs. This product is available in tapering, concave and convex surfaces.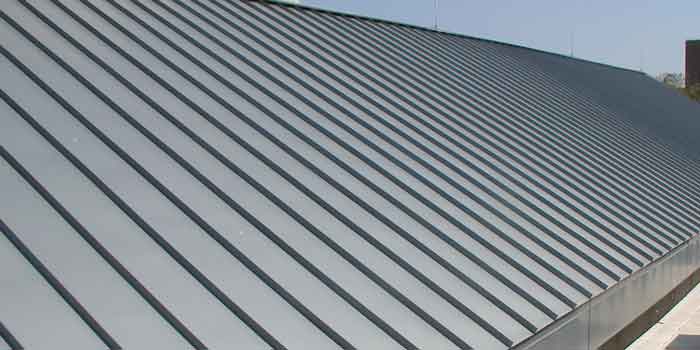 Angled Standing Seam
The angled standing seam system is one of the newest to the Rheinzink product range. This roof covering comes from traditional sheet metal roofing. An elegant design which is best for roof pitches over 25°. This is one of the easier roofing systems to install which can cover large areas.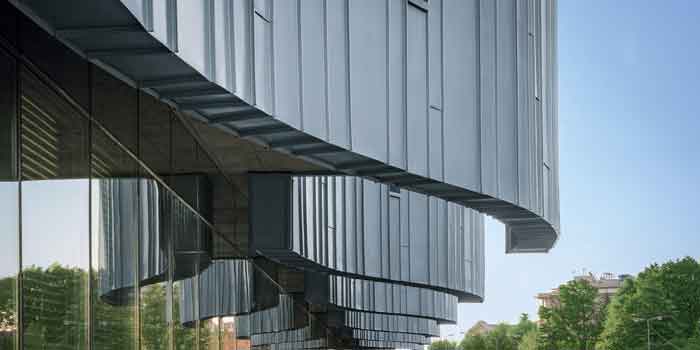 Click Roll Cap
The Click Roll Cap or Strip system is one of the most common in use today. This system is suitable for roof pitches of at least 3° which do not need extra sealing. The standard length for a strip is 3 metres but can extend up to 25 metres. With the Click Roll Cap fastener, installation and assembly is much quicker.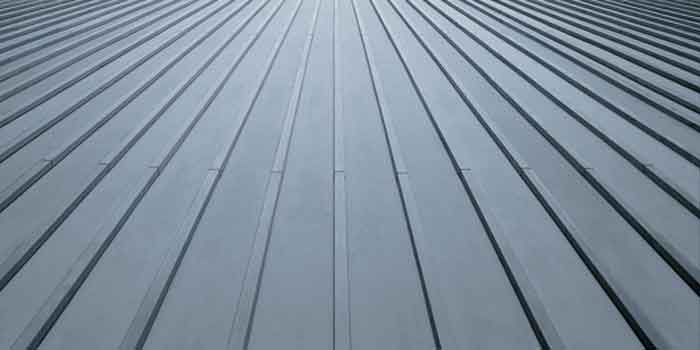 Tiles System
The Tiles system are small-format tiles which are made up of square and diamond shapes. This system is for roof pitches of at least 25°. These tiles can adapt to most roof geometries and curves to create stunning designs. This tile system is ideal for historical monuments and renovation projects.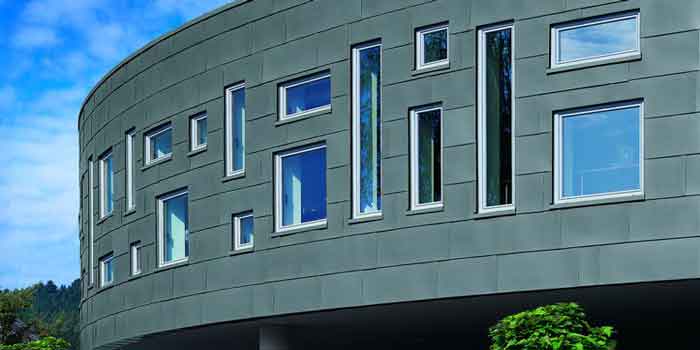 Rheinzink Cladding & Facade Systems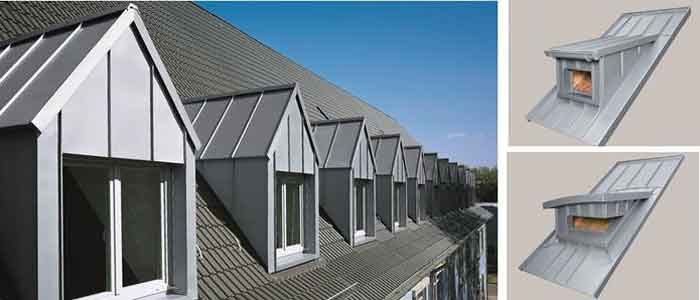 Rheinzink do not have as many systems to choose from but they are some of the most striking. Below is a little information about each or click here to see more details on their website.
The Angled Standing Seam is one of most striking facade cladding systems you will see. This system allows both a vertical and horizontal installation. Depending on the length and width of the panel can have a big impact on the look and design finish. Tapering, concave and convex designs are possible with this system.
The Tiles facade system is another eye-catching offering by Rheinzink. These small format tiles are available in diamond and square shapes. This system can adapt to most complex roof shapes and curves. There are an infinite amount of designs and finishes possible with this system.
The Art-Line system offer many possibilities for graphic, linear facade design. This is a complete modular system which offers you the variety for your design. There are six different modules sizes which you can combine for your unique finish.
Crystal Tiles is an innovative facade system which uses an embossing technique. This system has four different elevations that creates interesting designs. These tiles can make the design appear different due to the light and shadow finish. This is also one of the easiest systems to install.
Graphite Grey & Other Colours
Rheinzink Graphite Grey is one of the top surface colours available but there are many more. The main image at the top of this page is a recent project using this colour.
Graphite Grey comes from the pre-patina product line which is dark grey in colour. This surface finish is also available in blue-grey which is a much lighter shade of grey.
The classic surface colour is a lighter grey which is Rheinzink in it's original form. There is also an art-colour range which contains many other colours such as black, gold and pure white. A few more interesting shades available include red, blue, green and nut brown.
Rheinzink Roofing Contractors
We are Rheinzink roofing contractors in Croydon covering Surrey, Kent and London. If you are looking for masters with Titanium Zinc products please use the form below. We can install all the most common roof and facade systems by this supplier.
Latest Projects
The images below are more recent projects using Rheinzink roofing materials.