The Roofing Contractors are one of the top Lead roofing specialists in the South East. We have been providing our services in this field for over 20 years.
We have a growing reputation for excellence using most modern metal materials. Lead is another core area of expertise for our company. This metal material has been around for almost as long as Copper which is the oldest.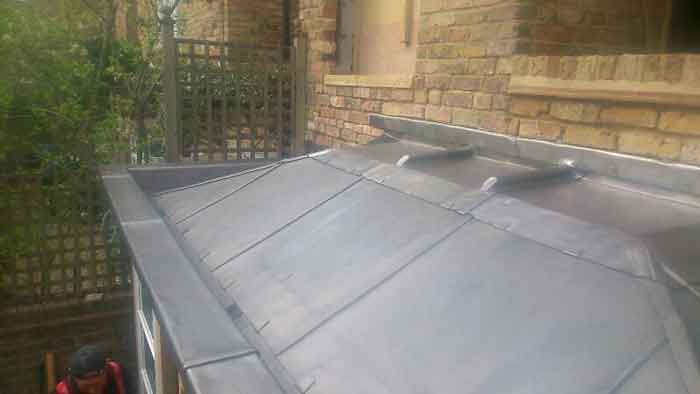 Benefits of Lead For Roofing
Lead is one of the strongest materials for roofing which is resilient to corrosion. It expands and contracts at certain temperatures making it ideal for most projects.
This metal is one of the most flexible which can adapt to most complex shapes. Another benefit is it's excellent for sealing surfaces to make them watertight. This makes Lead the metal of choice for flat roofs, gutters and drainpipes. You can check this article to see more uses for this material.
Lead also has one of the highest recycling rates which is higher than both Zinc and Copper.
Longevity
Perhaps the best benefit of Lead is it's longevity. This metal can last many centuries before it needs replacing. For this reason it's the metal of choice for churches, cathedrals and other ancient buildings. It's not uncommon for Lead to last up to 500 years before it reaches the end of it's lifespan.
Lead is not only for ancient buildings and structure anymore. More architects are turning to this metal for it's green properties. Lead is 100% recyclable which is becoming more important these days.
Although this is one of the pricier metals, it's worth it for the longevity and green properties.
There are many benefits of using Lead for your roof but there is one big disadvantage. Roofers have to follow strict guidelines when using this material. The reason for this is Lead is one of the most toxic metals around. Pipes are no longer made using this material like back in the 1950's.
Latest Projects