We are one of the top Copper roofing contractors which cover the South East. Over the last 20 years we have been providing our services to an impressive client base.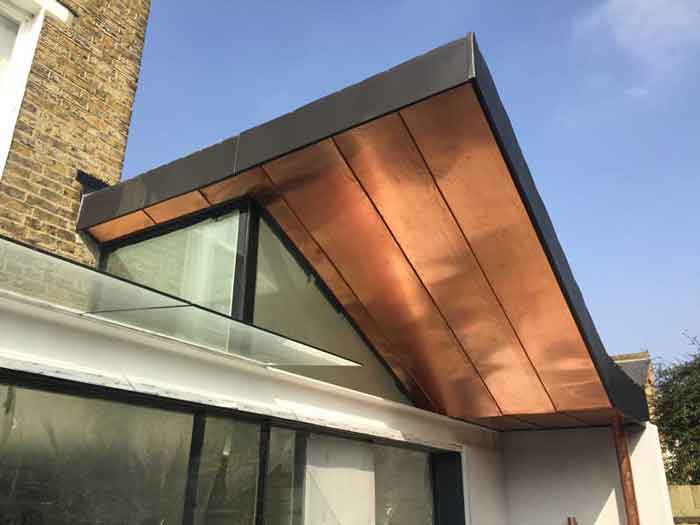 We specialise in all metal roofing materials but in particular with Copper and Zinc. Most of the projects we work on involve the use of these metal materials. Our company has been trading since 2010 offering the very best expertise with Copper.
We also often work with Lead and Liquid roofing products among other materials.
Benefits of Copper Roofing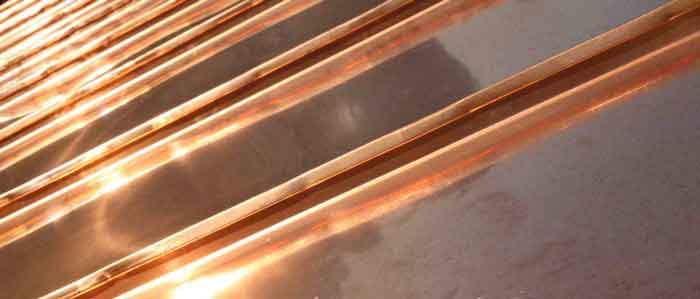 Copper is one of the oldest metal roofing materials which has been in use for generations. This metal also has the longest lifespan which can be well over 100 years before it needs replacing.
In comparison to other metals, Copper is softer which can reduce noise from the elements. The softness of the metal means that installers can make the most complex shapes with ease.
Copper is quite lightweight which helps to reduce stress on buildings. This could be useful if you live in an area that has plenty of snowfall. It's also one of the most energy efficient metals as it reflects rather than absorbs light.
Another benefit of Copper is this metal is available in many beautiful colours. It also has a high resistance level to fire.

Disadvantages
Because Copper is one of the softer metals means extreme weather can damage it. This is particularly true if you live in an area that gets a lot of hail.
Copper expands and contracts in extreme heat or cold weather. This is not such a problem if you have the correct panel or shingle to control this.

Copper Cost Per m2
The price of Copper is often an important factor when choosing the metal for your roof. A good Copper can cost between £80-£100 per m2. This is not such an issue if you are looking for durability and longevity. As we mention above, a new Copper roof or facade can last for over 100 years.